Bodybuilding.com and National Academy of Sports Medicine® (NASM) Partner to Deliver Exclusive Content for BodyFit® App
Have you ever thought about entering a bodybuilding competition but have no idea what to expect? Starting your first bodybuilding prep can be an extremely exciting and sometimes scary journey, but the results are definitely worth it. 
First time bikini competitor and Bodybuilding.com employee Madison Schosek walks us through her first ever bodybuilding show.  She recently competed in this year's NPC Klash Championship Series in the Bikini division. As a first-time competitor, there were a lot of learning experiences along the way as she worked towards getting on stage. 
[Q] What drew you to bodybuilding and competing? 
A: I've always been a competitive person, and I grew up as a gymnast and dancer – but never stepping foot inside an actual gym to lift weights until I was about 20 years old. I met my husband while working the front desk at a gym, and he happens to be an ex bodybuilder. He influenced me a lot in and out of the gym, and after seeing some of my best friends compete, I knew I wanted to experience the confidence and determination that comes along with bodybuilding. 
[Q] What was your favorite part of the process? 
A: My favorite part of the process was the suck. Embracing the suck for 29 long weeks and pushing myself past my comfort, and seeing the progress that I've made.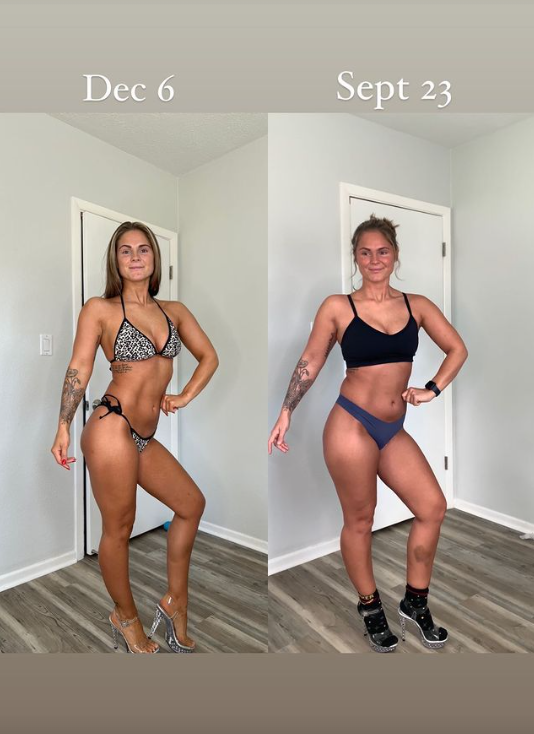 [Q] What was the hardest part along the way? 
A: The time and dedication that this sport takes to be successful. I was in the gym almost 4 hours a day 6-7 days a week. You really have to have a good support system at home to be able to selfishly use all of your time to dedicate to yourself. 
[Q] What would you do differently?
A: I would most likely be more strict on my diet. I really struggled with craving everything and anything sweet along the way, and I think I could have come in a lot tighter and leaner overall.
[Q] How has it been adjusting after your show? 
A: It's rough. I'll say this: reverse dieting is ten times harder than prep. My body is still adjusting to the extra calories, and after being in a caloric deficit for so long, it still thinks I'm in starvation mode – so all I want to do is eat all the cookies I can get my hands on. But I also know that my body is super sensitive from the deficit, so I'm taking it one meal at a time and giving myself grace along the way. 
[Q] Do you have any plans to compete again? 
A: HECK YES. I'm not finished. I have a lot of growing to do in terms of the critiques the judges have given me, but I'm hoping to gain as much muscle as possible in the next few months to then hopefully cut back down and compete before the season is over. 
[Q] What have you gained from this experience?
A: Confidence in and out of the gym, way more knowledge on intuitive eating and macros, and I've made so many friends from the show – the women I competed with were so incredible. 
[Q] What advice would you give to other women looking to compete? 
A: Take your time, listen to your coach, and please, PLEASE only compete if you are mentally and financially ready for this. This sport is mentally taxing and expensive, but I would recommend this to any woman that is looking for a total and complete challenge. 
[Q] Any final thoughts or reflections on the process? 
A: This prep and journey has not been easy for me, I've gone through a lot and struggled more than I would have liked, but I am so extremely proud of myself and grateful to have a work family like team BBCOM to support me through this process!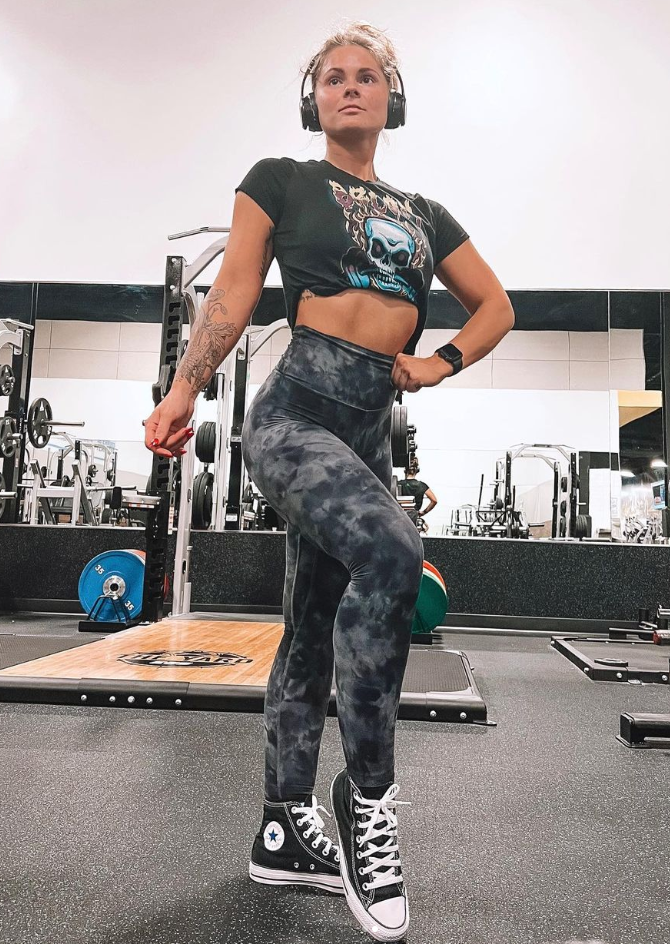 You can follow Madison's journey on Instagram @madisons.fit and TikTok @mads.fit.tok as she continues to work towards her next show.
Bodybuilding.com Articles
Related posts