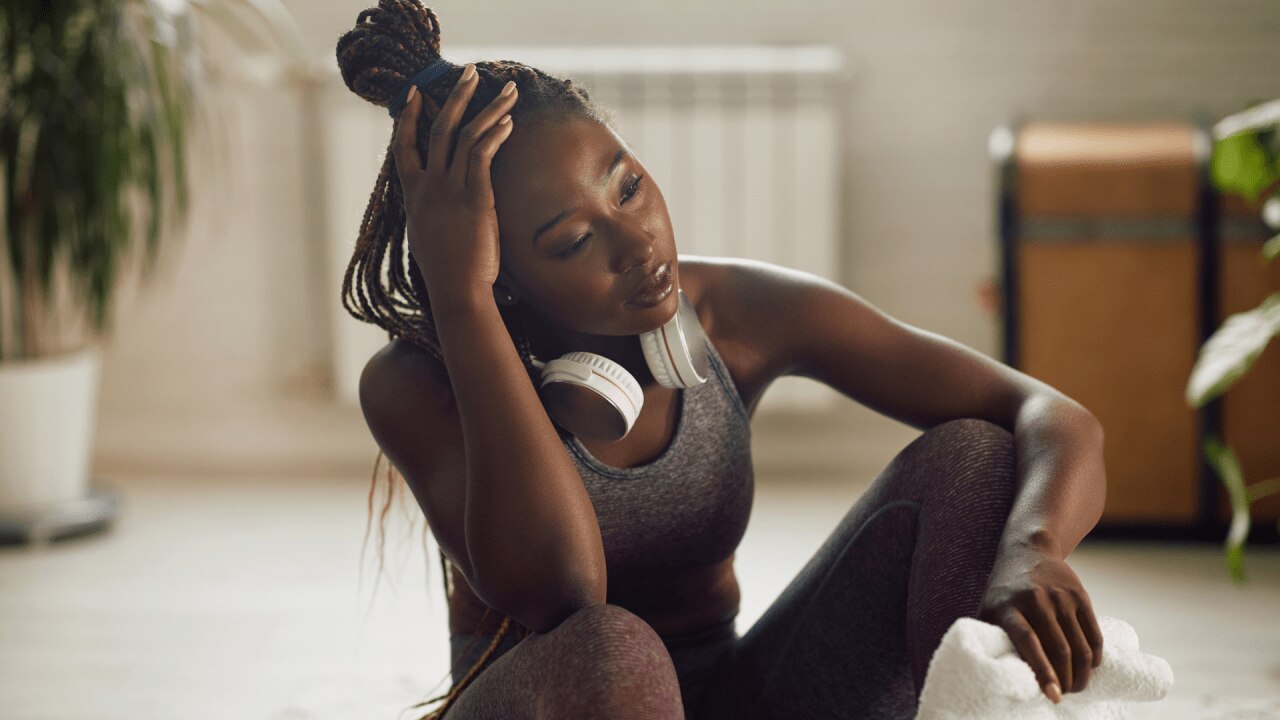 Ever felt a little hopeless during a body transformation journey, like progress is too far out of reach? According to experts, there are some simple tweaks to your routine that could change the game.
Embarking on any long-term weight loss journey is bound to have an immense impact on your physical health and fitness. But when you've dragged yourself to the gym every morning for months, fuelling your body with kale smoothies and sugar-free snacks, a lack of results can have you wanting to throw in the towel.
There are so many factors that feed into a healthy and sustainable weight loss transformation. For instance, sweating your socks off in a crowded gym isn't going to guarantee any jaw-dropping results if you fuel your body with ultra-processed junk all week. In the infamous words of Kim Kardashian, 'It's a full-time job', meaning your weight loss goals are informed by every nutritional and training choice you make each day.
And while no two bodies are the same, responding to nutrition and movement in their own unique way, there are some universal truths to weight loss that any professional will endorse. According to experts, here are three things you need to consider when approaching a healthy weight loss journey.
Like what you see? Sign up to our bodyandsoul.com.au newsletter for more stories like this.
#1. Are you training the right way?
Yes, there are a million and one ways to get your sweat on, but not every form of exercise is the most efficient in regards to weight loss. And while people race to the treadmill when they'relooking to slim down, most experts agree the archaic idea that weight loss only results from cardio-based workouts is in dire need of a rebrand.
Soph Allen is a certified personal trainer with a passion for correcting training misconceptions. According to the founder of Train With Soph, an online community coaching women through their fitness goals, resistance training may in fact be your secret weapon in dropping excess weight.
"I'm a big advocate for weight training," she says. "in the context of weight loss we know a calorie deficit is needed, however, a lot of people don't realise that increasing muscle mass in the body means we burn more calories at rest contributing to our overall energy expenditure day to day."
And while the trainer no doubt agrees a bit of cardio won't hinder your weight loss efforts, she says it's worth being wary of overdoing things in a single session.
"There is a study that found we adapt to increased exercise by reducing our overall energy expenditure across the day, meaning the more we exercise, the more likely we are to move less during the day which can negatively impact our overall energy day to day, thus decreasing our ability to lose fat."
Instead, Allen finds encouraging her clients to strive towards hitting a daily step count is a great way to promote movement throughout the entire day, instilling a sense of achievable consistency.
#2. Are you nourishing your body properly?
When it comes to supporting your body's transformation with nutrition, it's easy to gravitate towards quick-fix diets and meal plans inspired by restriction and portion control. However, according to Ryan Pinto, head nutritionist at My Muscle Chef, this method of nutritional control can often have an adverse impact on your weight loss results.
"Losing weight too quickly through very low-calorie diets can cause rapid weight gain through insatiable appetites once ceased," Pinto says. "Macronutrients can help to make this long-term shift more reasonable through consuming higher amounts of protein and complex carbohydrate foods."
With macronutrients also keeping you feeling satiated throughout those pesky afternoon and evening hunger windows, they're key to achieving a level of consistency in your nutritional routine, and as Pinto says, "The more consistent you are over a period of time, the better your results will be."
The nutritionist urges anyone seeking long-term weight loss to visit a dietitian to create a tailored calorie intake plan that reflects their unique daily expenditure.
#3. Are you supporting your recovery?
Amal Wakim, co-founder of Equalution, has built an online empire inspired by her own dramatic weight loss and routine reboot. Informed by her personal experience and her extensive knowledge of nutrition, Wakim knows how influential supporting your body with sufficient sleep and hydration can be on its ability to achieve results.
More Coverage
"Think of them as the unsung heroes of your weight loss journey," says Wakim. "Adequate sleep and rest are crucial for hormonal balance and regulating appetite. Poor sleep patterns can lead to increased cravings and weight gain, making quality rest a significant factor in your weight loss equation."
Your body relies on reliable hydration in order to carry out almost every essential function, including an efficiently functioning metabolism. "Water is your body's most valuable ally, aiding in proper digestion and the transportation of vital nutrients," says Wakim.
"It also helps control your appetite by preventing the common mix-up of thirst with hunger, curbing those mid-day snack attacks," she adds. "So, don't underestimate the power of a good night's sleep and a glass of water; they're essential partners on your weight loss journey."
Related posts